Managing Trustee's Message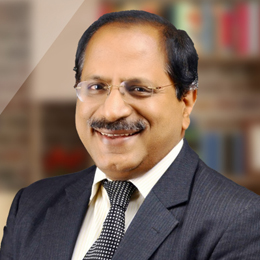 Mr. V. P. Nandakumar
Manappuram Geetha Ravy Public School provides an ideal child-friendly environment that helps to nurture the creativity of the child and unearth their hidden talents and potential. The school believes every child is unique and that the right kind of help given at the right time can make a difference in a child's life, and prepare them for a better life ahead.
For long, parents of this coastal belt dreamt about the lack of access to a good Montessori-based school in this area but now, with the establishment of MAgeet, it has become a reality.
What is more, we have now expanded the scope of the school from UKG to Class VII with the latest technology-enabled classes. Along the way, we have invested in upgrading the infrastructure such as adding an Aquatic Complex, facilities for training in skating, and introduction to sports activities like basketball and badminton. There is perhaps no other school in the vicinity that offers so much to its students.
I wish the Manappuram Geetha Ravy Public School all success in its laudable endeavours