"It takes a village to raise a child" goes a famous African proverb. an entire community of people must provide for and interact positively with children for them to experience and grow in a safe and healthy environment.Every adult at MAgeet shares the responsibility for the welfare of the students.It's teamwork.
The curricular and co-curricular activities are handpicked and designed so that the children at MAgeet gain a lot and grow happy young people. Helping them maintain emotional, physical, and social wellness along with academic wellness is of great priority to us.
It is vital to balance a rigorous education with fun & energy through our housesystem. Our kids indulge in team spirit and interclass level bonding by participating in events, wearing their house colours cheering on their teammates. We host competitions in dance, music, drama, sports, and many more events to help our kids explore their strengths, develop friendships and lifelong memories.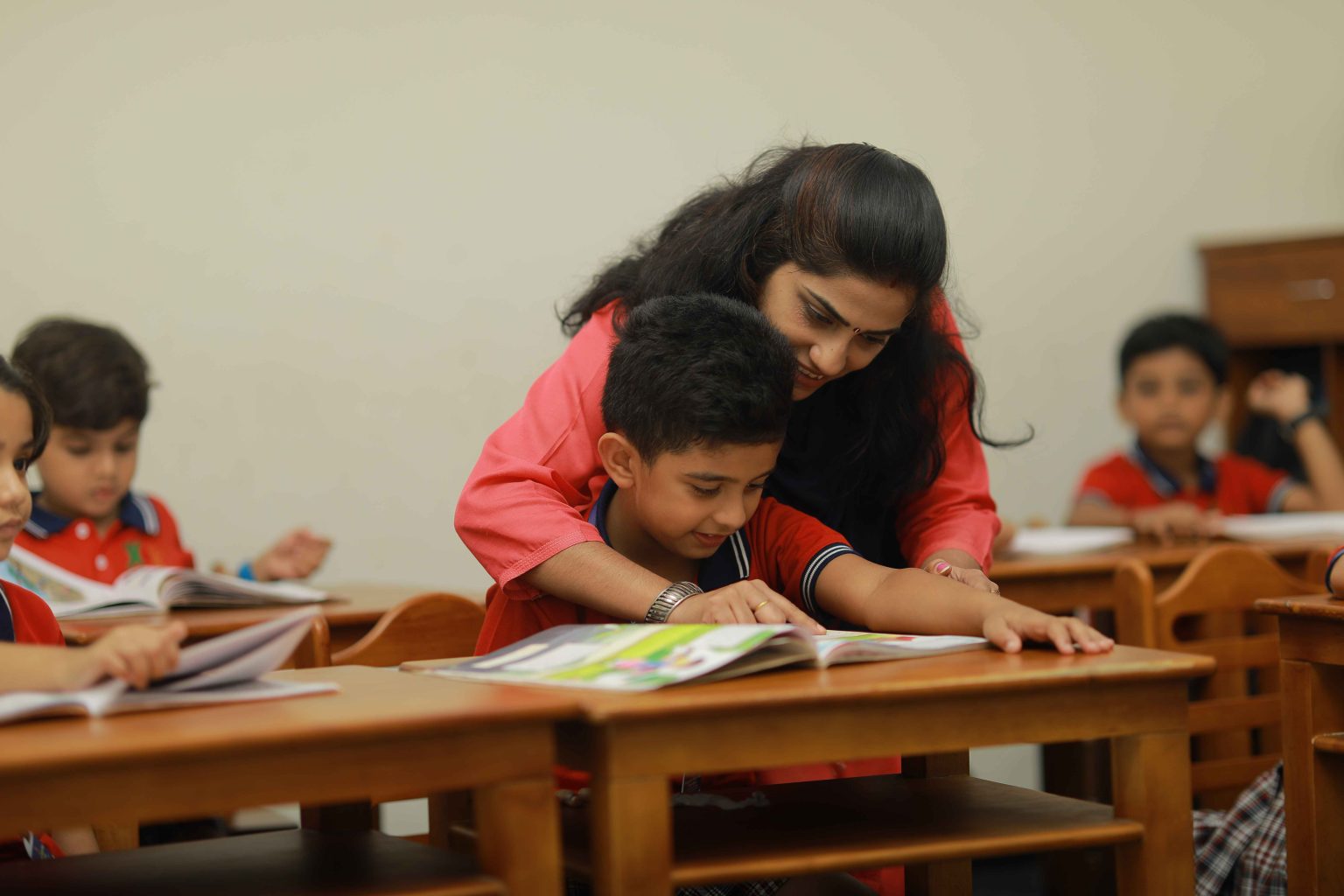 School Counsellor
Considering the fact, that children spend a majority of their time in school, the developmental tasks that they complete occur majorly within the settings of the school. The needs of the children are much greater than just academics through their growing ages. Our Counsellor on campusis always available for them to speak to. The School Counsellor provides the support in the following:
Academic Guidance: Helping students understand their learning needs and blocks, such as, equipping them with study skills, doing semi-formal assessments for those withlearning difficulties. Academic guidance is often necessary for children who are unable to get it at home or have a paucity of resources to equip them with specific knowledge.
Career and Vocational Guidance: The school counsellor not only keeps abreast with career options as well as things such as entrance examinations, college requirements, etc. but can also guide them in choosing the right career path based on suitable aptitude tests.
Issues with Peers: Issues such as bullying, clique formation, estrangement, and infighting are dealt with by the School counsellorby including teachers, administration, and parents to either mediate or exacerbate the situation.
Psychosocial Problems: The school counsellor helps in the early identification of problematic behaviors and takes suitable steps to prevent the onset of psychosocial issues.
Working with Parents: Enables holistic support to ensure that the child's home environment is secure and nurturing, as well as to keep the parents in the loop about the work done in counseling, and to ensure that the results are maintained at home. She also supports parents in managing kids effectively.
Working with Teachers: Teacher meetings are extremely crucial to ensure two basic things 1) To keep the teacher in the loop about the work being done, and how to changethe child'sbehavior accordingly. 2) Assist the teacher to manage his/ her workload, by providing them with skills such as effectively handling any delicate situation which may arise. or problem-solving strategies or emotional unburdening.
Special Educator
The Special Educator works with children who need extra support to manage learning difficulties.
Parents Support
Any teacher, PRO, and The Principal are available always to meet parents and address concerns.
The PRO may be called on 9539988050